Three Running Races and One Big Change of Plans
May 20, 2017 – Fargo 10K, Fargo, ND
For the first half of 2017, I had planned to participate in three different running races:
(1) Polar Challenge 5K; February 4, 2017; Bemidji, MN;
(2) Stride Into Spring 10K; April 22, 2017; Bemidji, MN; and
(3) Fargo 1/2 Marathon; May 20, 2017; Fargo, ND
But plans are just that, plans. And plans can change, and often do …
New for this year, the Polar Challenge was moved from mid January to early February, and it now conflicted with some other commitments. So 2017 marked the first time in over 12 years that I could not run the race (other than the years when it was too cold to have the race) 😦   A few days earlier I had aborted a training run because of a pain in the groin area that had appeared earlier in the day. Over the next few training runs it developed to the point that I decided to take a week off from running. I picked up running again at the end of February, but by March 16 I finally decided that I needed to see somebody. Luckily I could get an appointment with Sports Medicine the next day. After describing my symptoms and a X-Ray of my hips, I was diagnosed with Hip Flexor Tendinopathy and given a referral to Physical Therapy. In another lucky stroke I could see a PT the same afternoon, and for the next three weeks I did not do any running but instead saw a PT three times a week. I worked with two PTs, one, Jake, was a former Hockey goalie for the Gophers, and the other, Lauren, had played and coached collegiate soccer somewhere in Pennsylvania. (I also cannot go to a Physical Therapy clinic in Bemidji, without running into current or former students of mine who work there as technicians or therapists.) Luckily, I still could swim and bike, so I did not go into total withdrawal. And Jake and Lauren worked me hard, and often by butt was quite sore the next day. On the other hand, I sometimes asked them to challenge me and especially Lauren never hesitated to accept the challenge. Except for the pull-up challenge, she never took me up on the pull up challenge.
I attempted my first 1 mile run with some running drills on April 7. It went reasonably well, so I started to run twice a week increasing the running distance in 1/2 mile increments with every run. But I felt so out of shape, I was huffing and puffing like crazy. And, by the time Stride Into Spring came up, I was not yet up to racing, especially not over the 10K (6.2 mi) distance. I had not even worked my way up to 6 miles yet. So there went that race …  The very next day, I downgraded my Fargo 1/2 marathon registration to the 10K.
I attempted my first 6 mile easy jog on May 6, as part of the annual Turtle Run/Ride, a 10.5 mile run or ride from Bemidji to Turtle River as part of a friend's birthday celebration. I jogged the first 6 miles and biked the remaining 4.5 miles. My hip held up just fine, but during the last mile of the jog, I could feel it tightening up. OK, I was not quite ready yet to race a 10K, but maybe in two weeks?
The following weekend, I did another 6 miler. My legs felt heavy, one day after an almost 3 h bike ride, but my hip did not complain. I knew I could go the 10K distance in Fargo, but so far I had not done any speed work for over 2 months. I had no clue how fast my legs would be able to go.
Only two days later, and six days prior to the Fargo 10K, I was doing a flip turn during my morning swim workout and hit my heel so hard on the overflow that the lifeguard on the other end of the pool could hear it. She did not say anything about hearing me scream under water. I could see a bruise developing right away and the heel hurt like heck for several more laps. Was somebody trying to tell me that I'm not supposed to run in Fargo this year? As soon as possible I put my heel on ice to the point that it felt like an icicle. Later I taped it up using Kinisio tape cut into a fan strips, modifying the taping used to control ankle swelling and ankle sprains, hoping that it might help with controlling the bruising. That same afternoon I attempted a 4 mile run, and taped up with the fan strips and using the running shoes with the softest heel cup, it actually was manageable. OK, whoever is trying to sabotage my Fargo Race, you have to work harder to prevent this girl from running in Fargo!
Fargo itself went rather eventless. It was an overcast, dry, cool morning. Perfect for a road race (even though I would have liked it just a few degrees warmer). Having no feel what-so-ever how fast I would be able to go, I had set a goal of staying below an 8:00 min/mi pace. So, based on my Half-Marathon experience, I lined up relatively close to the starting line. But unlike the Half-Marathon, when the gun went off, nothing really happened. Everybody around me just shuffled and walked along. Turns out there were lots of walkers lined up just a few yards away from the starting line. And for the first quarter mile, I was just weaving in and out of walkers, swerving from one side of the road to the other.
So here is my Public Service Announcement:

If you want to participate in a road race, by all means do so, no matter how fast you can run/jog/walk. But please, please, …
If you are planning on walking a road race, DO NOT line up with your toe at the starting line, but give the runners the right of way.
Preferred line up order:
(1) runners, (2) joggers, (3) walkers.
Despite all this weaving I was able to relatively easily run a 7:44 min/mi pace for the first mile, way better than I had anticipated. I was quite pleased, telling myself that I now just had to keep this up. Most runners would say now "yeah! Right! The first mile is always the fastest. You always go out too fast. You will fade towards the end." But I stayed very consistent over the whole 6 miles, I needed 6.5 seconds less for the second 3-mile stretch than for the first 3-mile stretch. Conclusion, I have the endurance, but I'm lacking the speed.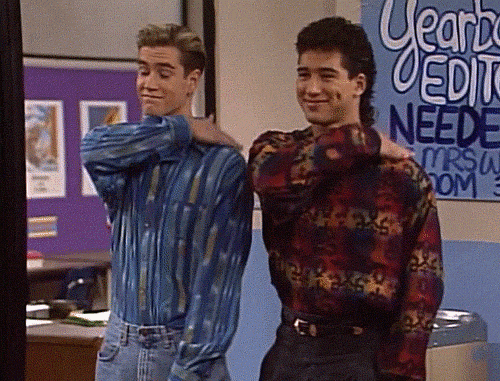 But the best news of the weekend, my hip did not cause any problems, neither during the race, after the race, or the next day. So now I can slowly introduce speed work into my run training again, and on Wednesday, my graduation day from PT, I will have to give both my PTs a pat on the back :-).
It's also about time that I start working on my race weight. Due to the lack of running and the hectic times at the end of the Spring semester, I still carry a few more pounds than I would like to. It's now time to hit the reset button and focus on the summer racing season.
What's coming up next?
On June 2, I might be running the ACSM Gisolfi Fun Run 5K in Denver, CO.
On June 10, I will be racing the Liberty Olympic Triathlon at Lake Rebecca Park Reserve near Rockford, MN